Graphic Designer Brisbane
We're a Brisbane based graphic design agency with a full range of design services for logo design, brochures, booklets, signage and digital design needs.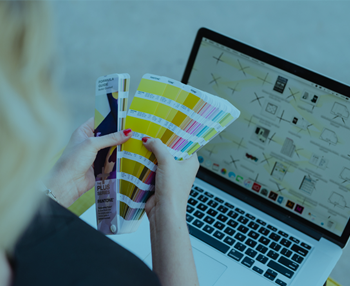 ABOUT ME
I'm a Brisbane based Graphic Designer
Sitting Pretty Graphics believes in the power of effective visual communication. We offer a collaborative experience as our aim is to listen to your needs and provide a final product that converts leads to customers.
Sitting Pretty Graphics has helped hundreds of Brisbane business owners secure their ideal clients through the effective marketing strategy of branding / re-branding. Effective branding is essential for your business growth and prosperity. A business brand is much more than just a logo, it is a personality; it has a voice that can talk directly to a target market. What does your brand say about your business?
How can we help you?
Grab a copy of our fixed price packages guide and services booklet.

WHAT OUR CLIENTS SAY
Testimonials
Lauren did a great job on my Logo and other stationary and always does every time I used her. Recommend Lauren highly.
Dale West
22:11 05 May 20
Lauren was extremely professional and delivered a quality product in a short time frame. I would highly recommend sitting pretty graphics.
Jethro Geerlings
01:31 07 Feb 20
Lauren is absolutely awesome. I recently did the Designer for a Day service and got so many things I've wanted to do for so long off of my desk in a day. It was above and beyond expectations. She was super creative, quick and punctual on the 9-5 day. Thanks again, highly recommend!
Dylan Webber
03:16 10 Jan 20
I used Lauren while working at Australian Acupuncture and Chinese Medicine Association. Lauren was exceptional in her work and the whole process was very smooth and effective. I would recommend Lauren to anyone looking for graphic design work.
melinda lyons
05:04 27 Nov 19
I highly recommend Lauren and her team at Sitting Pretty Graphics - they are efficient, clear communicators and produce wonderful results. Thanks Lauren for all your help.
Thomas Gray
05:43 16 Oct 19
I can't speak highly enough about Lauren and the outstanding work she has done for my business. Listens, offers advice and then comes up with what has been a great result. On time, and at a great price. Also put me onto a number of her professional contacts which has been invaluable
John Uittenbogaard
04:12 10 Sep 19
A+ talent and service, with a flair for contemporary design. Fair and reasonable pricing also, with super fast turnaround. Viva!
Alwin Fung
03:10 19 Jul 19
I use Lauren at Stting Pretty because she knows what my business marketing collateral should look like to attract customers. She really takes the time to understand how we do business. Thanks Lauren!
Bevan Dunlop
05:58 05 Jun 19
Lauren from Sitting Pretty Graphics has done several pieces of design for me. I find her to be exceptionally helpful and prompt. Above all, her work has been exemplary. If you're looking at branding or design, you can't go past Sitting Pretty Graphics!
Marilyn Davies
01:08 05 Jun 19
Sitting Pretty Graphics did a great job with a design for a poster we needed urgently. Lauren went above and beyond for us, knowing the time constraints, and delivered a great product at a very affordable price. I will be using Sitting Pretty again and recommend their services to anyone.
WeTintWindows
06:30 19 Feb 19
Can't recommend Lauren highly enough, she has designed all of my menu's and other smaller jobs. Fast, efficient and creative.
Sandra Muscat
03:04 07 Feb 19
Get The Sitting Pretty Touch
Sometimes you just need to chat to a designer about what you need, so send us your details via the contact form and request a call back. We will contact you as quick as we can.